Experience
Clients hire us because of our experience and expertise at both Financial Planning and Investment Management. This is a rare and valuable combination of skills.
Integrity
Clients hire us because of our integrity as a fiduciary and commitment to serving them with their best interest in mind, all the time.
Dedication
Clients hire us because once we have completed a financial plan and/or manage their assets we become their partners on all things financial. We are available to them on a continuous basis and for as long as they want, at no additional cost.
About Fleurus Investment Advisory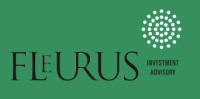 Fleurus Investment Adivisory, LLC is located in Weston, CT and serves clients locally and across the country for financial planning and investment management. An initial meeting can be held at our office or we can communicate by phone or virtually with a video call. Use the form here to send us a message so that we can see if we are a fit for your needs.
Fleurus Investment Advisory, LLC
Office Visits By Appointment
Weston, CT 06883
(203) 919-4980
Completing this form is the same as sending us an email. Your information is secure. We will not share your information or add you to a mailing list.